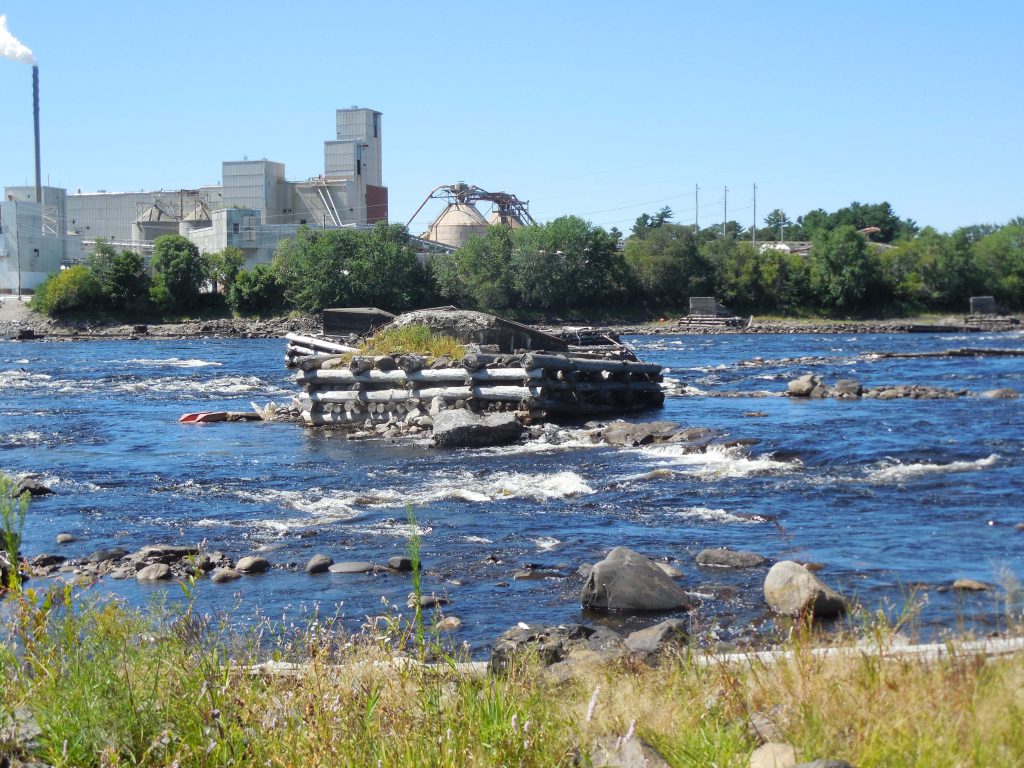 The Penobscot is Maine's largest river, and the second largest in New England. It drains 8570 square miles of land. The main stem, which the Penobscot River Paddling Trail covers, is just under 100 miles of mostly wild, scenic, and rural land. Bangor/Brewer is the only urban stretch of river. The Penobscot offers a combination of flatwater and whitewater, and plenty of access points for day use to long distance trips. Paddlers have options of self-guiding or guides for hire.
The original people of the Penobscot, the Wabanaki, have been here over ten thousand years. They still own and reside on islands and shoreline property on the river. European settlers arrived 500 years ago with disease and weapons, decimating the Wabanaki tribes and occupying the land.
In the 18th century, the logging industry changed the river with dams, log jams and debris. Paper mills sprang up, using water power and discharging effluent into the river. Hydroelectric dams have marked the 20th and 21st centuries, accompanied by development. Log drives ended in the 1970s. Paper mills have closed or moved away. Dams have been removed or negotiated with fish bypass or elevator by the Penobscot River Restoration Project, 1999-2016, founded by 7 nonprofits and additional partners.
The river has been recovering its natural heritage, rising through higher water quality classifications, and affording habitat for migratory fish to return to their ancestral spawning streams. Native sea-run fish returning include shad, alewives, short-nosed and Atlantic sturgeon, and Atlantic salmon. Eagle and osprey populations are also increasing, along with other riverine animal species. Wabanaki people have revived cultural heritage canoeing experiences, which can be engaged in advance. Fishing for bass, an introduced species, is a popular sport.