Volunteers Complete "Sturgeon Leap" Campsite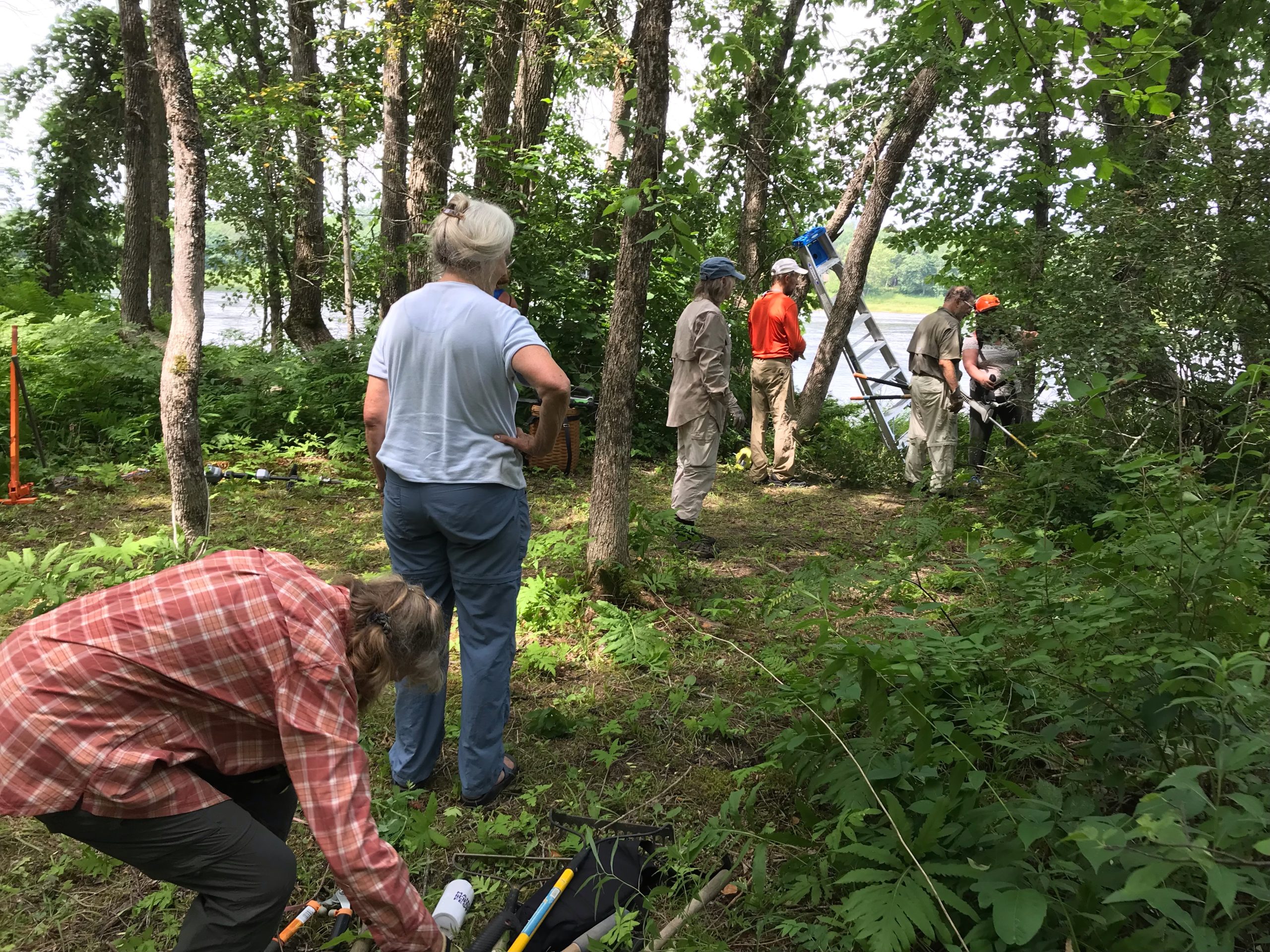 On April 29, 20 volunteers gathered to create our 10th Penobscot River Paddling Trail campsite, based as all campsites are on a handshake agreement.
The landowner is the Town of Orrington, and we are grateful for their invitation to place a campsite there. The campsite is 12 miles upriver from Bucksport, and is named "Sturgeon Leap," which speaks of its tidal location where sturgeon swim and leap!
Here's a bit of history: David and Cloe, founders of the PRPT, helped some University of Maine researchers net and tag sturgeon in the summers of 2011 and 2012, which showed them the wonder and wildness of the river. They paddled the river from Medway in 2013 and started dreaming of creating a series of campsites for paddlers.
The effort started gaining momentum at the 2016 Penobscot Watershed Conference, after which board members were gathered and the PRPT gained nonprofit status.
The trail of campsites has become a reality thanks to landowners willing to host a campsite, volunteer stewards willing to care for the campsites, and more volunteers creating, maintaining, and leading trips down the trail.
Our next phase is to add educational information about geology, Wabanaki and colonial history, ecology, and current issues — hopefully coming soon. If you want to work on this effort, or any of our efforts, please contact us!